We are all professional business owners, each of whom has been advising entrepreneurial clients like you for a minimum of 10 years. Our monthly bookkeeping and reporting services assure that all your remittances are filed on time, while enabling us to gain a deeper understanding of your business. And this enables us to advise you when corrective action is required and keep you well away from trouble.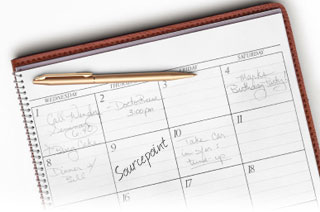 The single-source for small business
We keep our clients fully apprised of their business's financial affairs through monthly statements and feedback. Timely filings with all levels of government cease to be a worry. All is prepared accurately and on time.
Our pledge: You will receive the best accounting tax planning and consulting services available.
Rule #1: If you're in taxation hot water, let us speak on your behalf
We are on it. We'll deal with the appropriate government department so you don't have to. Ever again. Period. That alone is cause for celebration. But we're also fully armed and ready to safeguard your interests should the taxman start playing hardball. We'll minimize the stress and financial sting, while representing you professionally and vigorously – even when you're faced with the toughest assessments and threats.